The two royal princes, Prince William and Prince Harry were spotted together on Thursday. Both the brothers had joined hands to unveil Princess Diana, their mother's statue, in the Sunken Garden of Kensington Palace.
Royal Princes Reunite at their Late Mother's Statue Unveiling Ceremony 
Prince William and Prince Harry were spotted together at their mother, Princess Diana's statue unveiling ceremony. A very low-key event, held at the Kensington Palace was attended by both the brothers. They seemed to have put aside their indifferences and joined hands. The statue was originally commissioned on Princess Diana's 20th death anniversary in 2017. However, the unveiling ceremony was held on Thursday, her 60th birth anniversary.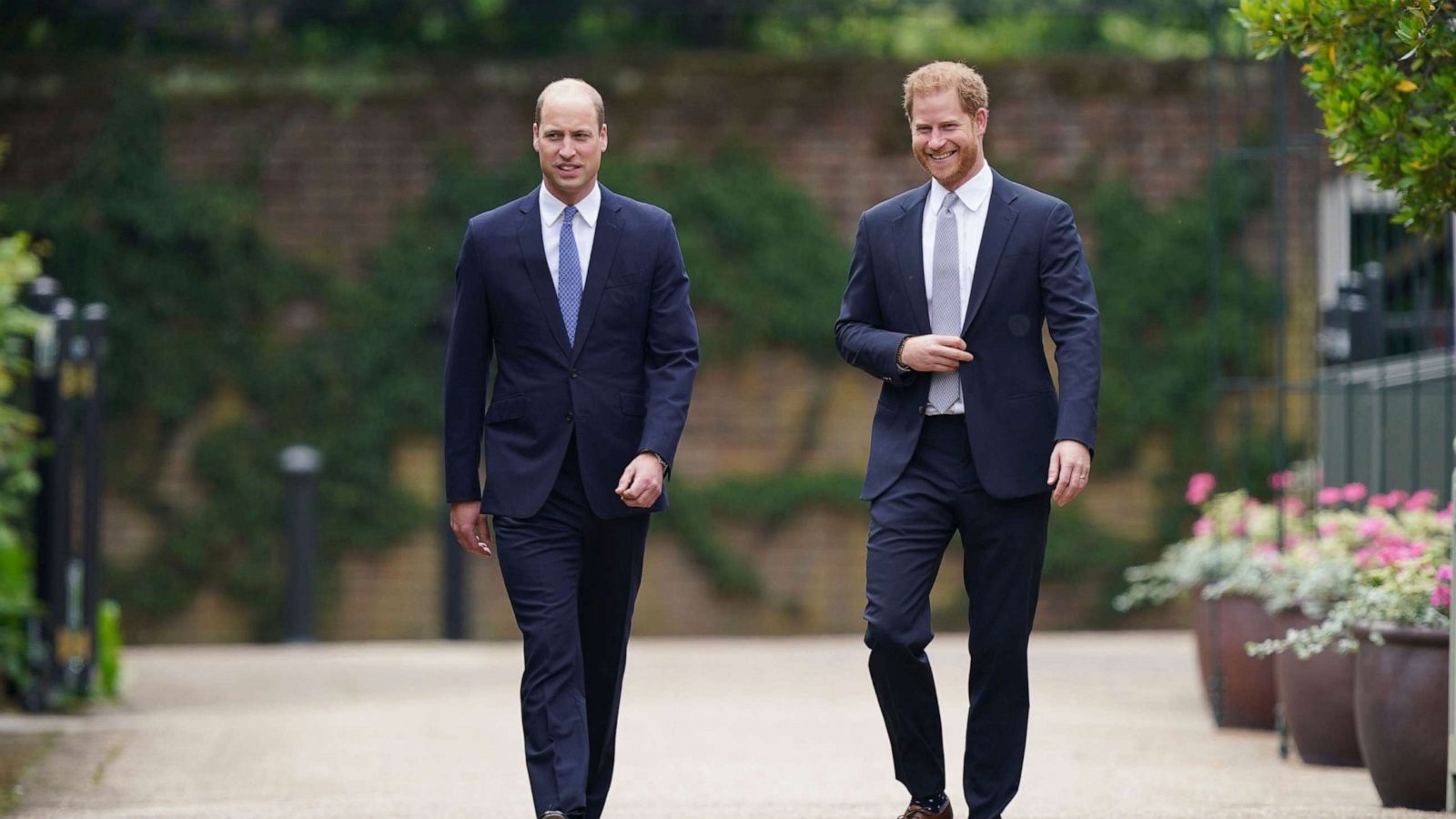 William and Harry Together Paid a Tribute to Princess Diana 
The Duke of Cambridge and the Duke of Sussex entered the ceremonial garden together. Moreover, they greeted their relatives together. Princess Diana's siblings Lady Sarah McCorquodale, Lady Jane Fellowes, and Earl Spencer were also present in the ceremony. Prince William and Prince Harry walked to the statue in unison and unleashed the green cover from the statue. None of them made a speech during the ceremony. They admired the statue with their uncles and aunt together. Although, Kensington Palace made a joint statement on behalf of both the princes. It said that they remember their mother's love, strength, and character on her 60th birthday.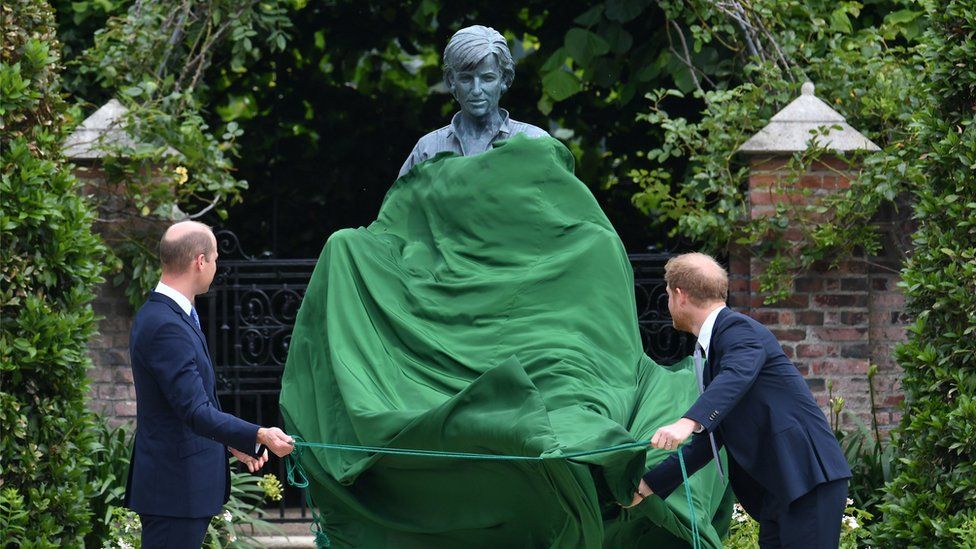 Princess Diana died in a car accident in 1997. Both the princes used to live with their mother in the Kensington Palace before she died. The last time William and Harry were seen together at the Duke of Edinburgh's funeral. It is after quite a long time they were seen again at this ceremony. Although, the news of their indifferences isn't new. However, they seemed very friendly during the event.