Ozark is a Netflix Original crime drama series produced by Bill Dubuque and Mark Williams that is frequently listed among the finest shows on Netflix. Ozark's popularity has risen, making it one of Netflix's biggest and best original series to date. The fans learned in April 2020 that the series is one of the most-watched series of all time on Netflix.
The 3rd season was seen by just under 30 million people. The drama initially aired on Netflix in the summer of 2017, and despite numerous comparisons to Breaking Bad, it has established itself as one of the greatest on the platform. The series has been a significant award winner, with a total of 32 Emmy nominations.
What's the Release Date of Ozark Season 4?
Netflix has provided no release date or even a release window as of August 2021. Ozark has historically had a 19-month gap between seasons based on prior seasons' release dates, but with two reduced seasons, we may see the series return a little sooner.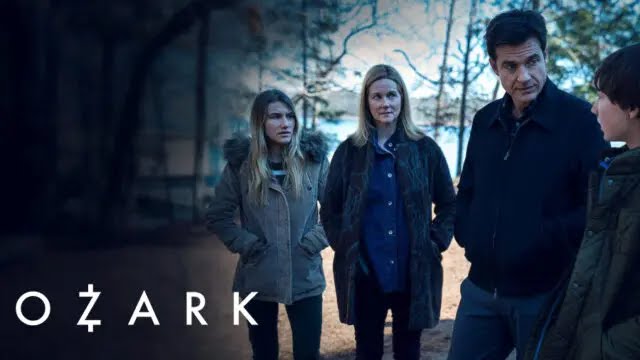 Our bet is on an early 2022 release for the first half of the last season, followed by a later 2022 release for the final batch. With that being said, IMDb still shows the 4th season as coming out in 2021, so we'll just have to wait.
What to Expect From Ozark Season 4?
The 3rd season of Ozark was an explosive one, leaving the fans with a lot to think about for the 4th season. The death of Ben was the ultimate straw for Ruth and her commitment to the Byrdes. Ruth, like her cousin Wyatt, opted to leave her family and unite with Darlene at the Snell poppy farm, rather than keeping up with them.
Darlene has given Ruth a job handling the day-to-day operations and ensuring that the heroin produced on-site reaches the Kansas City mob for distribution. Ruth's decision to swap allegiances was an easy one in the end because Darlene had shown more devotion and affection to Ruth's family in months than the Byrdes had exhibited in years.
Who Has Been Cast in Ozark Season 4?
These cast members are confirmed to come back for the 4th season of Ozark who is Jason Bateman, Laura Linney, Sofia Hublitz, Jessica Frances Dukes, Julia Garner, Lisa Emery, Carson Holmes, Skylar Gaertner, Charlie Tahan, and Felix Solis. Due to his character's death, it's unknown whether Tom Pelphrey would reprise his role as Ben Davis. If the actor does come back, it will very clearly be in a flashback.
We learned about several new castings and confirmations of returns for the final season via Deadline in November 2020. The new cast members are Alfonso Herrera, Adam Rothenberg, Damian Young, Bruno Bichir, CC Castillo, Katrina Lenk, Aaron Gillespie, Patricia French, and Adam Rothenberg.

Other people who have been confirmed to feature in the 4th season of Ozark include Shaan Merchant and Carlile Elizabeth. Veronica Falcón and Ali Stroker were announced as new cast members for the show by Deadline in late June 2020. Falcón is expected to play Camila Elizonndro, the drug gang leader's sister. Ruth's longtime acquaintance Charles-Ann will be played by Stroker.